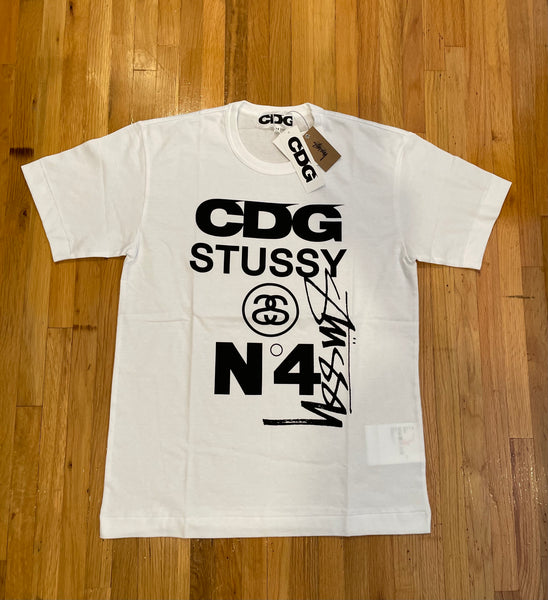 The top 5 most popular Stussy Designs
Stussy is a popular lifestyle and streetwear brand founded by Shawn Stussy in 1980. Known for its iconic logo, vibrant colors, and edgy silhouettes, the brand has become beloved by both fashion-focused consumers and celebrities alike. As a result, many of Stussy's designs have become iconic over the years. Here are the top 5 most popular Stussy designs
The Original Logo Tee: This classic design is a must-have for Stussy fans. Featuring the iconic logo on the chest, this tee is a staple for any streetwear wardrobe. 
Tie Dye Pieces: From tees to hoodies and even shorts, tie dye pieces from Stussy have been some of the most popular designs in recent years. The colors and patterns are perfect for any summer outfit. 
Striped Tees: Bold stripes of all kinds have become a signature style of Stussy's designs. From thin, horizontal stripes to thick, vertical lines, these tees are fun and stylish. 
Logomania: Big logos have been a major trend recently, and Stussy is no exception to the rule. With oversized logos on everything from tees to jackets, these pieces are sure to be noticed. 
Floral Prints: Flowers have been a popular design element for this brand for a while now. From bold, bright colors to more subtle designs, there's something for everyone here. 
These are just some of the most popular Stussy designs that have been trending recently. Whether you're looking for something classic or an eye-catching piece, these styles will definitely get people talking.