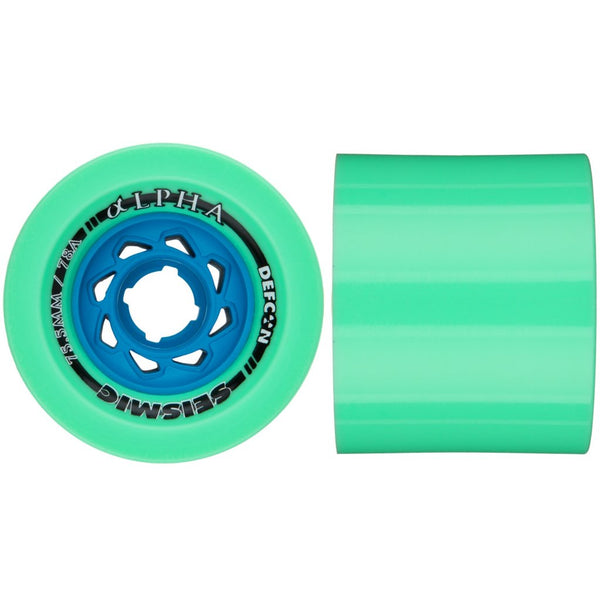 The best longboard wheels- our top picks
When it comes to longboarding, picking the right wheels is essential for both speed and performance. The size, shape, and type of longboard wheel you choose can significantly impact how your board handles. Whether you're looking for a fast-rolling all terrain wheel or one that provides plenty of grip on smooth surfaces, there are options out there to suit your needs. Here are the 5 best longboard wheels for any rider:
Divine Road Rippers – Sturdy and fast, these wheels offer maximum grip while remaining lightweight. The urethane construction of these wheels is both stable and durable, allowing you to push through corners without skidding out or losing speed. Their versatile tread pattern grips hard on a variety of terrain including asphalt, dirt, and even light gravel. 
Orangatang Nipples – Soft and grippy, these wheels are ideal for carving tight corners and sliding smooth transitions. The high rebound urethane makes them fast-rolling and responsive, while the deep V profile provides plenty of traction to maximize your grip in the corners. 
Shark Wheels – These all-terrain wheels are designed for maximum grip no matter the surface you're riding on. The unique hexagonal shape offers superior handling and control, and also helps with cornering and sliding turns. The deep lips provide extra contact patch area for more grip, which comes in handy when you're hitting high speeds. Shop Shark wheels here.

Cloud Ride Cruiser Wheels – If you're looking for a good all-around wheel that offers superb grip and control, then the Cloud Ride Cruiser Wheel is an excellent choice. The urethane on these wheels is soft yet durable enough to hold up in tough conditions, and the large contact patch area ensures superior traction. The unique shape also provides extra grip for long downhill runs. Shop yours here.

Orangatang Caguama Wheels – This wheel is perfect for those looking for a smooth ride with plenty of grip. The Caguama has a wide riding surface to provide extra stability and control, even at high speeds. Plus, the soft urethane gives you plenty of grip when carving down hills and allows easy slides when needed. These wheels are a great option for those who want performance without sacrificing durability.
No matter what type of longboarder you are, one of these five wheels should suit your needs.