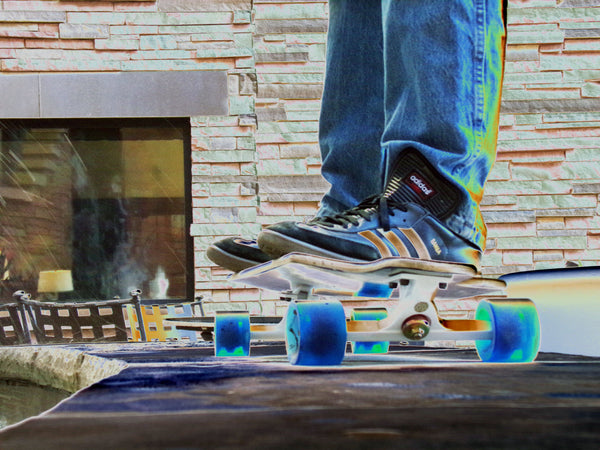 The 6 Best Skateboard Shoe Brands

For skateboarders, every detail counts when it comes to performance. Skateboarding shoes are a crucial component in providing comfort, protection, and grip to help you get the most out of your skating experience. With so many brands available, how do you know which ones are the best for you? In this article, we'll unveil the five best skateboard shoes brands on the market, along with the features that make them stand out.



Vans

Vans is undoubtedly the most popular brand among skateboarders. The iconic brand from California has been a staple in skateboarding since the 1970s, thanks to its unique style and excellent grip. Vans shoes feature durable materials such as canvas and suede, with reinforced stitching to withstand wear and tear. The waffle sole design provides superior grip, allowing for better control and balance on the board. Whether you prefer high-top or low-top, Vans has a vast collection of skateboarding shoes to fit your style and needs. Shop our Vans here.

Converse

Converse is another top skateboard shoe brand that's been around for decades. The Chuck Taylor All-Star has been a classic skate shoe for years, and still is to this day. Although it may not have the same grip as Vans, the flat sole allows for better foot feel and board control. Many pro skateboarders still rely on Converse for its vintage style and minimal design.

Nike SB

Nike SB has made a name for itself in the skateboarding industry, with its innovative and modern designs. Nike SB shoes feature Zoom Air cushioning for impact protection, a padded tongue and collar for comfort, and grippy outsoles for optimal board feel. The brand's collaboration with pro skateboarders has resulted in unique and personalized shoe designs, such as the Nike SB Dunks. Whether you require extra cushioning or better flexibility, Nike SB has a range of skateboarding shoes for various preferences. Shop Nike Here.

Etnies

Etnies is a lesser-known brand compared to Vans and Nike SB, but still a great choice for skateboarding shoes. Founded in 1986, the brand prides itself on creating shoes that are both functional and stylish. Etnies shoes feature STI Foam technology, providing excellent shock absorption and rebound, and keeping your feet comfortable during heavy landings. The insole is lined with moisture-wicking material, preventing sweat buildup and odor. Additionally, the shoes' design incorporates recycled materials, making them eco-friendly.

DC Shoes

DC Shoes is an American brand that's been around since 1993. The brand's focus on creating high-performance skate shoes has made it a favorite among pro skateboarders and amateur riders alike. DC Shoes feature high-quality materials such as leather, suede, and synthetic fabrics, with added padding to protect your feet from impact. The outsole design provides excellent traction, allowing for quick deceleration and direction changes. The brand's signature shoe model, the DC Kalis, is a must-try for skateboarders looking for durability and comfort.


Exodus Custom Italian Shoes
Exodus Skate Shoes are a great addition for all your fancier formal needs while still rocking the skater look. While they come at a higher price point, these shoes are some of the best quality money can buy.
These shoes are made by master Italian craftsman from pristine Italian leather. Each designer pair is a one-of-a-kind, combining handcrafting tradition, quality and modern style for a product that's perfectly Italian. This specific model is right from the 80s with the easily recognizable ankle strap and visible logo embedded on the strap. The shoe is made of genuine Italian leather, natural cotton laces and metal reinforced eyelets.
The top-grade leather is buttery soft, moulding to your foot shape and providing superior levels of cushioning with every step. The lacing system holds the foot securely in place while also allowing for a customizable fit. The deep tread and flexible sole allow for easy movement.

In conclusion, finding the right pair of skateboarding shoes can make all the difference in your skating experience. Whether you choose Vans, Converse, Nike SB, Etnies, or Exodus, you can't go wrong with any of these top skateboard shoes brands. Each brand offers unique features and designs, catering to various skating styles and preferences. Whichever brand you choose, make sure the shoes provide excellent grip, protection, and comfort, so you can focus on your skating and enjoy the ride.