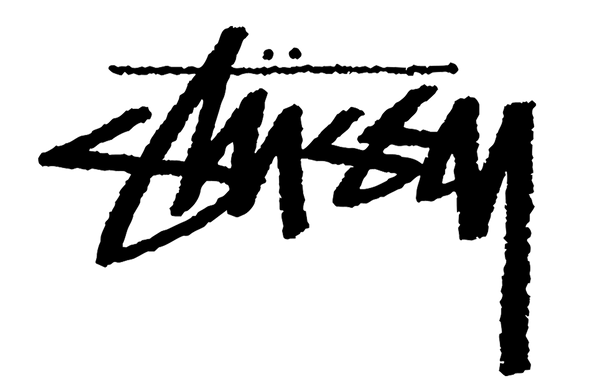 Rare Stussy Collector Opens Outlet Store in Venice, CA
A mysterious pop-up shop is set to open soon in the heart of Venice CA...
A new outlet store is on the block! Top cover model Timothy Boyce has been a long time collector of Rare Stussy Items dating back to the 90s. During his career, he managed to amass a good 4 thousand rare and unique items and hid them away. Many of these items are in hard to find sizes.
Now rumor has it, he's opening his vintage collection to the public, which will be featured at a new skate store called Exodus Longboard Company. Among the large Stussy collection will also feature specialty designed longboards and skateboards, and other unique items yet to be announced.   
The store is set to open sometime next year. Although the location hasn't been announced, there is a sign up page that will disclose the address to those on the email list. Exclusive deals will also be available for the first 200 sign-ups. Make sure not to miss your chance on this one, this looks like a collection Stussy fans across the world will not want to miss.
Sign up for our email list to get early access! Click the popup below and recieve an additional discount!
What is Stussy?
Founded in 1966, Stussy has become one of the most famous brands in the world. Throughout its long history, the brand has become synonymous with quality, style, and a unique attitude. Today, Stussy continues to inspire and influence the streetwear industry. Its signature is a bold 'S' and its designs incorporate many genres. It is an alternative brand and a strong signifier of underground culture.
Founder
Founded in California in 1984 by Shawn Stussy, who grew it from its humble beginnings as a small local brand to a global powerhouse. It is a rare class of business to experience such massive profitability. Stussy has been able to meet the demands of the youth market while balancing its own identity by limiting supply. Shawn Stussy is a surfer and a lifelong artist. He's experienced many cultures and has a keen eye for visuals. He has traveled to many cities, meeting designers and artists who share his cultural interests.
Stussy's creative team has undergone a transformation in recent years. In 2014, Stussy earned $50 million in revenue. The company's revenue was split at 60-40 between its domestic and international sales.
In 1996, Stussy's founder announced his retirement. He stepped away from the day-to-day business, but is still holds a major influence on the brand's future.
Currently, Stussy has two creative teams: one for men's clothing and one for women's. The brand's women's line is directed by Jayne Goheen.
Stussy's men's line is directed by Israel Gonzalez. The men's line also features the work of Nick Bowers, who previously worked for Valentino and was a founding member of the fashion collective, the Ying Yang Twins.
Clothing
Founded by a skateboarder in the early 1980s, Stussy is a pioneer in alternative fashion and streetwear. The company started in a small West Coast surf shop and went on to become a global powerhouse in fashion. Today, Stussy clothing has more than 20 stores worldwide. It also offers an array of quality apparel and accessories, from t-shirts to long sleeve shirts to cargo pants and hoodies.
The brand is owned by the Sinatra family, a group of well-known American businessmen. Frank Sinatra Jr., a savvy accountant, is not the legendary singer Frank Sinatra. Instead, he is a partner in the business. He invested $5,000 and became a partner.
In the early 1980s, Stussy's signature became a logo, and its first store opened in New York. The company created a line of T-shirts, hats, and jackets. It was the first fashion company to put its logo on caps.
The Stussy logo became a proper brand in 1984, when the company partnered with friend and business partner Frank Sinatra Jr. They formed Stussy Inc.
The brand also has a strong presence in Europe. They opened a store in Tokyo in late 1991. It also opened a boutique in Los Angeles in 1992.
Stussy is also known for its collaborations with Nike, BAPE, Comme des Garcons, and Vans. Its work with these brands contributes to the strong standing of the brand in streetwear.
Stussy has forged a strong connection with young consumers, who are obsessed with fashion. Stussy clothing is worn by both men and women.
Stussy has a huge impact on the world. Its clothing has appeared in music videos and magazine photoshoots.
Collaborations
Whether it's the iconic Stussy logo on the insole of a Converse shoe or a custom-made chore coat, Stussy's collabs have become very recognizable by the public.
Over the years, they have collaborated with Marvel, A Tribe Called Quest, Carhartt WIP, A Bathing Ape, Cactus Flea Market, Nike, Matthew M. Williams and many more.
Paris Saint Germain
One noteworthy collaboration was with Paris Saint-Germain to create a signature home kit. The collaboration included apparel and accessories. In addition to its fashion-forward design, Stussy's latest collaboration features an unvarnished hemp canvas and a pink upper.
Fujiwara Fragment Design
Stussy also teamed up with Fujiwara's Fragment Design to create a co-branded T-shirt. The tee raised funds for the Tohoku earthquake.
Cactus Flea Market
Stussy partnered with Cactus Plant Flea Market to release a vintage recycled t-shirt. This collection was available in Los Angeles at the DSM concept store and in London at Dover Street Market. The t-shirts feature hand-painted graphics and are sold in limited quantities.
Influence on streetwear
 Stussy is an American fashion brand that has been a prominent player in the world of streetwear. Its best accomplishment may be the way it samples subcultures. They often like to sample hip-hop, Punk, and surf cultures and work them into their designs.
Stussy clothing was influenced by a global network of artists and DJs. This group of influential people created a new clothing vision. This fusion of luxury and street created a new way of expressing modern culture.
Stussy clothing became a staple in clubs all over the world. It was a brand that young people wanted to be a part of. This helped Stussy spread its message organically. Unlike other clothing brands, Stussy stayed in touch with youth culture.
Stussy had a "Tribe" of artists who promoted the brand. This group included Big Audio Dynamite's founder Don Letts, Mick Jones of The Clash, and DJ Alex Baby. These people helped spread Stussy's message and made Stussy clothing more appealing. The tribe members would wear Stussy clothing to cool parties.
'Do it your own way' attitude
Amongst the street wear giants, Stussy has a unique attitude of 'Do it your own way'. The brand is a combination of various influences, and has become a canvas for youth culture, and has a cult following. Despite its popularity amongst youth, Stussy has a worldwide reputation and continues to develop its fashion sense.
Stussy's original business philosophy was forged in the punk rock era. The company started out making surfboards for friends in the early '70s, and eventually gravitated toward apparel. Shawn shaped surfboards in his studio during the day, and sold them at area surf shops at night.
The company's clothing line reflected the hip-hop and disc jockey scenes. It was worn by musicians and DJs, and spread through the 'tribe', a network of like-minded individuals. Some of the Tribe members include Mick Jones of The Clash, DJ Alex Baby, Big Audio Dynamite's Don Letts, and Michael Kopelman of Gimme 5.
Stussy clothing was stocked in high street stores, and appeared regularly in fashion magazines throughout the world. Stussy also partnered with Comme des Garcons and Marc Jacobs.
Stussy Tribe was started by Michael Kopelman of Gimme 5. It grew to include many artists and musicians. Stussy Tribe also had a New York chapter, as well as a Tokyo chapter. The Stussy Tribe helped promote the brand, and members also wore Stussy clothing at parties.
In the last five years, Stussy has returned to its cultural dominance, and has become a major player in the fashion world. The company has launched a number of new collaborations and products, and is a key player in the world of limited run brands.