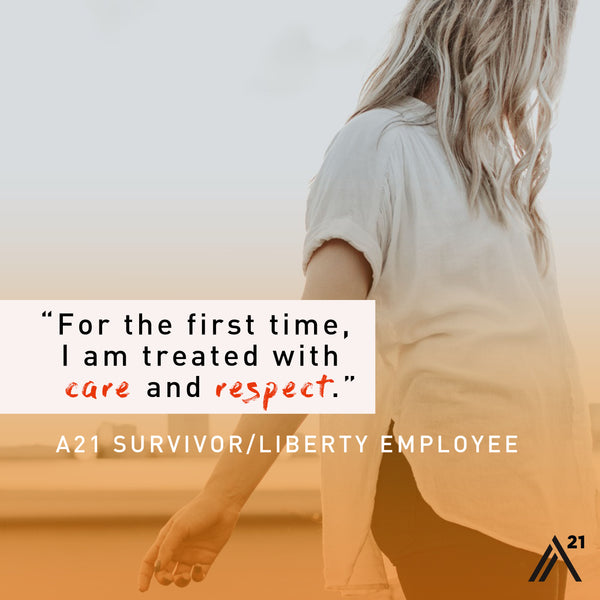 Meet Lilly
A story from our partners at A21...
To all of our readers, we'd like you to meet Lilly,   
Lily grew up in a rural village in the Mekong region. Together with her siblings, Lily was trafficked from her home country to Thailand by her aunt at the age of 7. She had never been to school and was extremely malnourished and abused at the time of trafficking.
Upon arrival in Thailand, her brothers were sold to a fishing boat and before long, she was used for sex by fishermen who were passing through.
Her life was not her own. She was forced to service men for 2 years before being identified as a victim of human trafficking.






Shortly after being found, Lily was connected with A21 and brought into our Child Advocacy Center in Pattaya. Her physical and mental trauma was extensive, and our team worked to provide critical care to Lily.
Lily had always wanted to attend school and the A21 team helped her to get enrolled. Today, she is learning Thai and taking dance lessons.
THERE'S HOPE FOR LILY'S FUTURE. BUT THERE ARE STILL MANY MORE CHILDREN WHO NEED TO BE ASSISTED TO SAFETY. COME FIGHT WITH US! 
If this story hits a nerve with you and you want to do something about it, supporting A21 or buying one of our Freedom Products can help. 
Follow this link to support A21.
Click here to shop our Freedom Collection.