Make your own Skateboard Rack
Materials:

A – 2 pieces of 1×8 lumber – 28″ long SIDES
B – 12 pieces of 1×6 lumber – 14″ long SIDE SUPPORTS
C – 2 pieces of 1×4 lumber – 31″ long BOTTOM SUPPORT
D – 1 piece of 1×6 lumber – 31″ long BACK SUPPORT
Making your own skateboard rack can not only be a blast, but also be a great bonding experience for a father and son or a couple of buddies.
This guide will help you build a simple skateboard rack complete with diagrams and step by step instructions, to ensure by the end that you have a rack that's stable and something you're proud of.
Please note, it's critical to choose the right substances in the beginning of development. It's best to select long lasting lumber with a smooth appearance. Double check that the wood you buy is not warped or damaged.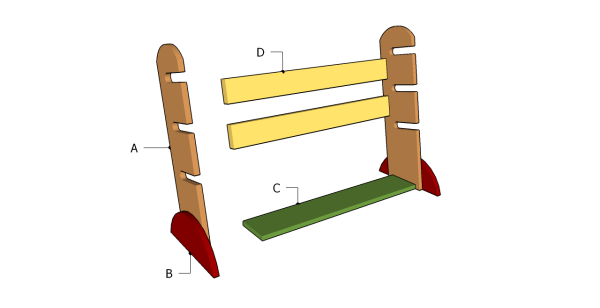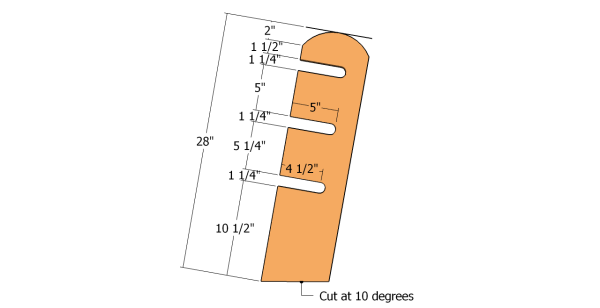 Step 3. Build the backing
Lock the two sides of the rack together using 1x4 wood beams to support the rack. Drill pocket holes at both ends of the supports and align them carefully, before securing them to the sides by using 1 1/4″ screws and waterproof glue.
Leave no gaps between the components and make sure the whole structure is rigid. Make sure the edges are flush one with another.